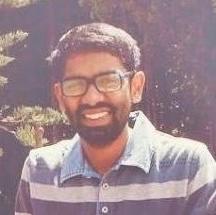 Sohan Maheshwar
---
Developer Relations - Lead
About
I'm Sohan Maheshwar and I currently lead Developer Relations at gupshup.io.
At Gupshup, I'm helping build the chatbot ecosystem, one chat message at a time. The tech world is abuzz with the rise of chatbots and to support this, I've had to build the documentation, tech guides and screencasts on the portal. I also do community outreach by organizing meetups and talks in local developer communities. I work closely with startups who want to build products in the chatbot space. Aside from this, I also conduct webinars, write sample apps and blog for Gupshup.
Prior to Gupshup I worked as a senior developer evangelist at InMobi for 2.5 years and was an iPhone app developer at Tarams Inc. for 3 years.
Work aside, I spend my free time playing sport - I've represented the Indian national team in Ultimate Frisbee, most recently at the World Championships that took place in London in June '16. I also am part of the Karnataka Quiz Association where I conduct and take part in quizzes. Besides this, I love consuming pop culture.
Contact
You can contact me on sohan dot maheshwar at gmail dot com
Bangalore, India